On 4 June 2023, the first food distribution of the Climate Community took place together with the Bürgerstiftung Stuttgart, the Supp Optimal initiative and Marinella in Cucina. The healthy and sustainable meals were handed out free of charge to people from low-income backgrounds at Stuttgart's Marienplatz.
The aim of the project is to show that sustainable nutrition can be implemented even with limited financial means. "Nutrition is one of the most important factors for climate protection. A change in thinking must take place here," emphasises DPS Managing Partner and Climate Community member Joachim Dorschel. With a vegetarian lunch made from regional ingredients, everyone can make a small contribution to climate protection and eat healthily at the same time.
The newspaper "Stuttgarter Zeitung" also reports on "Essen aus dem Kessel": https://www.stuttgarter-zeitung.de/inhalt.marienplatz-stuttgart-nachhaltiges-essen-fuer-beduerftige.0bd07403-b97a-457c-8993-817d50944281.html
A big thank you to all the people involved for their great commitment and voluntary work!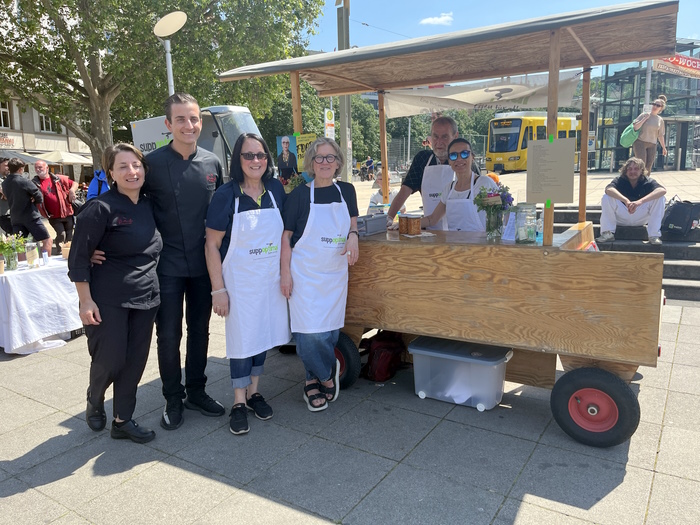 The team of Marinella in Cucina and Supp Optimal at Marienplatz in Stuttgart