The Hamburg Chamber of Commerce has awarded DPS the Hamburg Compliance Certificate.
A functioning compliance system should be a matter of course in the financial industry. As a partner of banks and their service providers, DPS must be measured against the same standards. At the same time, participation in public tenders requires strict compliance with the rules of public procurement law as well as the provisions for avoiding corruption.
For us, it is an essential part of our self-image not only to comply with the applicable rules, but also to avoid even the appearance of violating them.
Taking this into account, DPS underwent an external audit and was able to prove that it has a functioning compliance system.
In addition to the basic compliance processes, the certification also covers the special processes within the framework of public procurement procedures. The certificate is valid until 31 December 2026.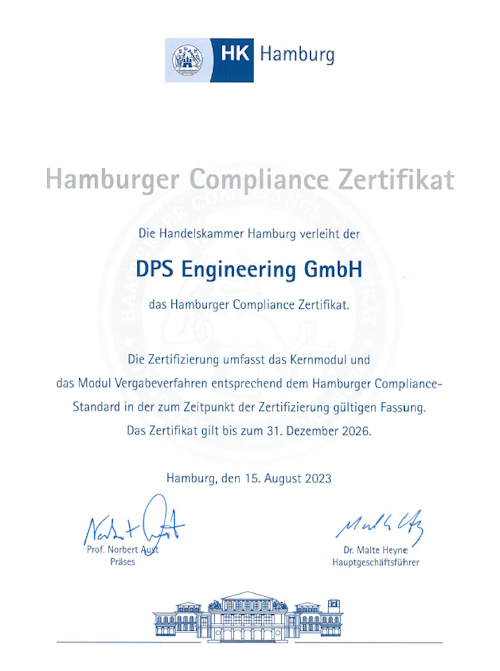 Hamburg Compliance Certificate for DPS